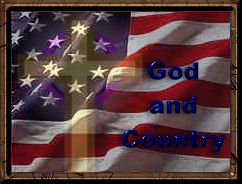 GOD'S PLAN OF SALVATION
The JESUS Film Project (English and Foreign Language Translations)
PERSECUTION.org
Raymond Ibrahim.com: "Muslim Persecution of Christians"
NATIONAL SEX OFFENDER PUBLIC REGISTRY
CyberTipLine.com
NATIONAL CENTER FOR MISSING & EXPLOITED CHILDREN
FBI.gov: WANTED

~SAMARITAN'S PURSE~
~OPERATION BLESSING~
~FISHER HOUSE~
~HOMES FOR OUR TROOPS~
NEVER FORGET!
SEPTEMBER 11, 2001 ATTACKS ON AMERICA
APRIL 19, 1995: ALFRED P. MURRAH BUILDING, OKLAHOMA CITY BOMBING
FEBRUARY 26, 1993: WORLD TRADE CENTER BOMBING
DECEMBER 7, 1941: "JAPAN ATTACKS PEARL HARBOR!"



THE CONSTITUTION OF THE UNITED STATES OF AMERICA: Article III: Section 3: "Treason against the United States, shall consist only in levying war against them, or in adhering to their enemies, giving them aid and comfort. No person shall be convicted of treason unless on the testimony of two witnesses to the same overt act, or on confession in open court. The Congress shall have power to declare the punishment of treason, but no attainder of treason shall work corruption of blood, or forfeiture except during the life of the person attainted."
The RADIO Page
Jesus said: "And he answered and said unto them, Have ye not read that he which made them at the beginning made them male and female, And said, For this cause shall a man leave father and mother, and shall cleave to his wife: and they twain shall be one flesh? Wherefore, they are no more twain, but one flesh. What therefore God hath joined together, let not man put asunder." -from THE BIBLE: Matthew 19:4-6
"If my people, which are called by my name, shall humble themselves, and pray, and seek my face, and turn from their wicked ways; then will I hear from heaven, and will forgive their sin, and will heal their land. Now mine eyes shall be open, and mine ears attent unto the prayer that is made in this place." -II Chronicles 7:14,15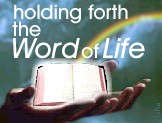 A special, heartfelt THANK-YOU to all those special people who have created special graphics, banners and other clickables that I use on my web sites.
The USA graphic courtesy of FreeUsGraphics.com
The 2 Chronicles 7:14 graphic courtesy of Warriors for Christ


truthusa@truthusa.com
WWW.TRUTHUSA.COM:"THE TRUTHUSA.COM One Stop News Site Welcomes Your Email!

Ephesians 2:8-9explains that God's grace is our only way to salvation.
CLICK HERE RIGHT NOW FOR THE LATEST NEWS
IMPORTANT NOTICE: TRUTHUSA.COM is my unique name/url for my web pages. TRUTHUSA.COM is a unique site and is not connected with any person, organization, discussion group or chat forum using a similar name (ie truthusa, truthusa.org, truthusa.net, etc.) Please note that TRUTHUSA.com NEVER sends out spam and does not have a mailing list, and never participates in any discussion forum or chat forum (including Yahoo! and MSN) under the name "TRUTHUSA" or "TRUTHUSA.COM." TRUTHUSAdotcom is now on Twitter.